Digitize your bike rental & test rides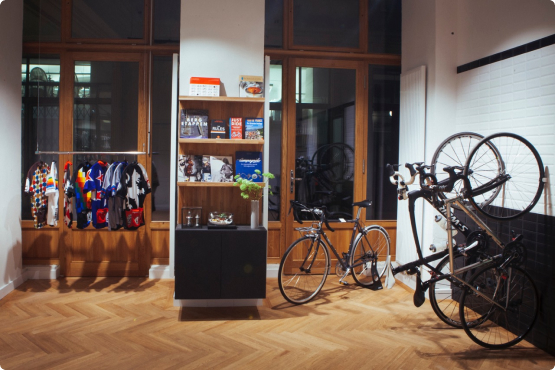 With ListNRide, your customers can book their bike rental or test ride online as well as in the shop. No more calls, lengthy emails, or miscommunication.
Your customers can convince themselves of the bike before making a purchase, and you can easily integrate our flexible booking solution into your site for free.
Get more rentals
We promote your bikes through our platform, easing access for international clients to find and book your bikes.
Save time
Help your business grow through reduced admin work. Accept rental and test-ride bookings anytime, anywhere, even while on the go!
Safe booking process
We verify the identity of all our users, so that every rental can take place safely. We have your back if there's any issue.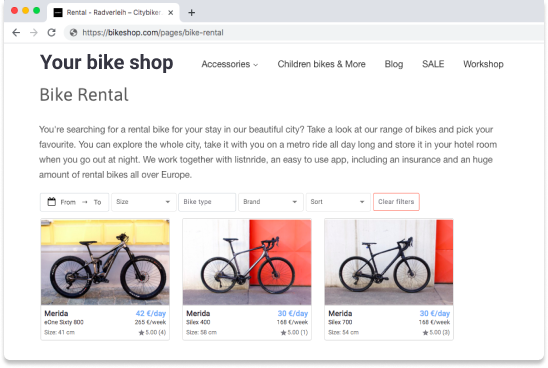 Let our platform work for you 24/7
Our free booking plugin makes it easy for customers to rent and test-ride bikes directly from your website. Your website remains open for bookings even when you're asleep!
Showcase your rental and test-ride bikes
Simple, fast, and secure booking
Easy to install, maintenance-free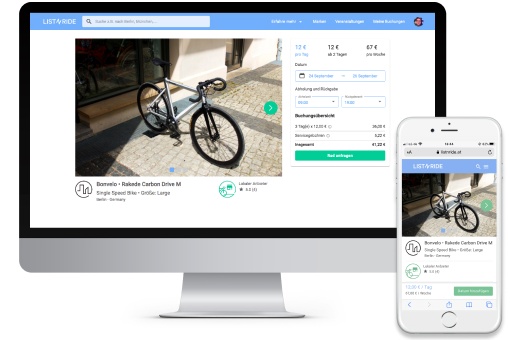 Manage your rentals anytime, anywhere
Our web app runs fast on all devices, so that you can manage your rentals comfortably on your phone, tablet, or desktop
Save time: accept any rental with just a few taps
Your business is always accessible, even while on the go
Get more bookings during low season with Direct Booking
The following shops already work with us
What do our bike rental partners say about us?
Over 1000 shops are using ListNRide to better manage their bike rental and test-rides, and to get more bookings.
Schicke Mütze manage their bike rental service with listnride
Review by: Carsten Wien, Schicke Mütze
For us, at the Schicke Mütze, it is important that we can offer our bikes in an uncomplicated way and that the handling of the rental process is in professional hands. listnride is therefore a perfect partner for this.
Review by: Carsten Wien, Schicke Mütze
Katja rented a Genesis Bike in Cologne
Review by: Katja
Thank you very much for the opportunity to test the Gravel bike of this little known manufacturer (Genesis Bikes) in Germany! The rental company also provided us with a GPS track, which led us to corners of Cologne, where we could test the many possibilities of this bike.
Review by: Katja